Before taking a deep dive into the 8 strong reasons why your business needs an email marketing strategy in 2021, it would be appropriate we have a glance through this short story below.
The tea break began sooner than expected, as everyone is encouraged to network and interact with each other. It was a timely seminar held just as the lockdown was lifted.
Daniel wondered in the hallway not sure who to approach or how to start a conversation. The devastating effect of losing his job during the global lockdown still poses a bitter pill in his mouth.
In a frantic bid to survive after being laid off, he began an e-commerce business. It's been 6months since several attempts to improve and convert sales all leading to a dead end. In a quest to find solutions to his business problems Lillian stood just by the hallway as she warmly exchanges pleasantries with colleagues.
With over 5 years of experience as an email marketing strategist, Lillian had become an authority in her field guiding small businesses and growing organizations to hit their sales target. In Daniel encounter with Lillian, it took him only fifteen minutes interaction with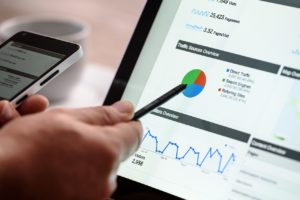 her which spurred a dramatic change in his business such that while he slept he's steadily in sales
Now, this could be you, you may be wondering how can I spike my sales in these unprecedented times. Email marketing strategy is known to be one of the most effective tools to increase and convert sales for any business enterprise.
Still not convinced, just follow closely and see reasons why you need to introduce email marketing strategies to boost your sales.
1.Email Marketing Creates Brand Awareness
At the start of every business one of the challenges faced by businesses is how to make their products and service known to the public. In a time as this when people fear for their safety, it has become more difficult to do a physical event to announce the launch of your business.
However, with digital tools and new marketing strategies like email marketing strategy you can get your business to the right audience and boost your sales.
2. Email Marketing Strategy Keeps You in Contact 
The most growing businesses are those that seek out ways to not just increase their customer base but, also stay in touch with them.
Realistically is takes more from you to convert new sales than to get an old customer to buy from you again. This is because some form of trust would have been built from the first contact and subsequent contact makes your sales process easier.
Take a second to think about it; a referral from an old customer saves you a lot and up your sales without you doing much. One of the effective ways to stay in the mind of your clients is by developing an email marketing strategy.
3. Email Marketing Strategy Gives Your Business a Wider Reach in Little Time
The global state across nations makes it close to impossible for business owners to hold events or go to gatherings to inform people about their products or services. 
You wonder how many people can be reached if you choose to do door-to-door marketing. But guess what with an email marketing strategy that is well crafted by an email marketing company or an email marketing agency like Jordan Digitals, you can interact and inform a broad range of people in real-time. You never can tell what the cats may drag in.
4. Email Marketing Strategy Promotes User Engagements/Feedback
With emails, you can never go wrong. This is one of the easiest and fastest ways to improve productivity and gain reliability/trust from your customers. 
It can serve as an avenue to know what your customers expect from you and how to improve quality productivity and deliverables.
5. Email Marketing Strategy Ensures Adequate Track and Record
Having an email list is one of the ways to sustain your business.
You want to know how? Email list ensures you have a complete database of all your customers and with this; you can keep a sound check on their buying preferences and transactions. 
If you are a small business owner you should consider this. We are in an age where everyone is on the screen either using a computer or a mobile phone and an email is required for almost every web page you want to visit using the internet. 
Also, it enhances user interactions with your services and products and you can easily monitor your Google analytics as well every online activity on your page. If you don't have one, you can begin today to create one.
6. Email Marketing Strategy Allows For Easily Personalized and Customized Messages
Everyone loves to be treated specially and regarded highly. With emails, you can achieve this flawlessly through an email marketing campaign. This is because it allows you to address people directly without fear of invading their personal space. 
You can all design an email to serve different purposes and get the desired results; to either generate leads, build prospects and sales magnets. Email marketing is the goody bag.
7. Email Marketing Strategy Readily  Compatible
Here's another sweet side to this software; it doesn't matter when and what device an individual is using, be it a PC or a mobile device it serves the very purpose and getting your message across at the right time.
8.Email Marketing Strategy Supports Social Proofs
Looking for how to get a quick buy-in into your products and services this is your bait. With carefully created email campaigns you can be on your way to making massive sales than you ever did. 
These emails support social proofs and what better way to convince your customers than to show what others are saying about your products/service.
How to Create An Email Marketing Strategy?
This is the challenge faced by many business owners; they know about email marketing, have the right email list and quality products but lack the experience, time, and resources (content) to get started on email marketing. It is something that requires critical thinking and targeted people, you could choose to do this on your own and end up wasting time and money or outsource it to an email marketing agency to get the job done. 
 If this is you, then you don't have to worry. Jordandigitals understands your needs and its team of experts is ready to give you the perfect marketing solutions. 
You can have access to thought-provoking and good call-to-action email content to help you push your campaigns, draw what you need from your customers and improve communication. Our support team is always on standby to give you the assistance you need for your business. Simply send a mail to get started! We've helped a reasonable number of businesses to turbocharge their sales and increase their revenue through our wide range of services.