How Jordan Digitals Helped A New Salon & Spa Business beat their competitors in a few months
A Cut Above Salon & Spa is a new small business that deals in all kinds of beauty services ranging from hair cuts to facials, as well as shopping for various adornments and accessories. Situated at Elmont New York, they are open Mon-Sat 9am – 6pm offering an array of solutions to your body care needs.
However, a business of this magnitude needed an advanced, adequate and effective marketing strategy to survive the rigorous competition and take things to the next level. Though quite a few do not pay attention to the grave importance of having a proper digital marketing structure and tactics in place for their business to strive. this is why it's important to have an effective, up-to-date and visually appealing website, coupled with other key digital marketing services that make your brands more visible across all channels.
Just as a baby will need help and guidance on how to take the very first step, A Cut Above Salon and Spa needed help on how to showcase their various services in an appealing way to their prospective clients and also growing their revenue to the best level possible. And at this stage, Jordan Digitals was able to come in with the right ideas and technical knowledge to create a very appealing website that allowed them to showcase their services, manage their products and continuously gave room to update their gallery in a charge to give their customers latest information about their services and as well give their online visitor imaginary images of what to expect from A Cut Above Salon and Spa. On a budget as a newly opened business, for a start, we also offered them our website service to help them showcase their services, products and media and also a full SEO which helped them generate loads of organic traffic, leads and sales.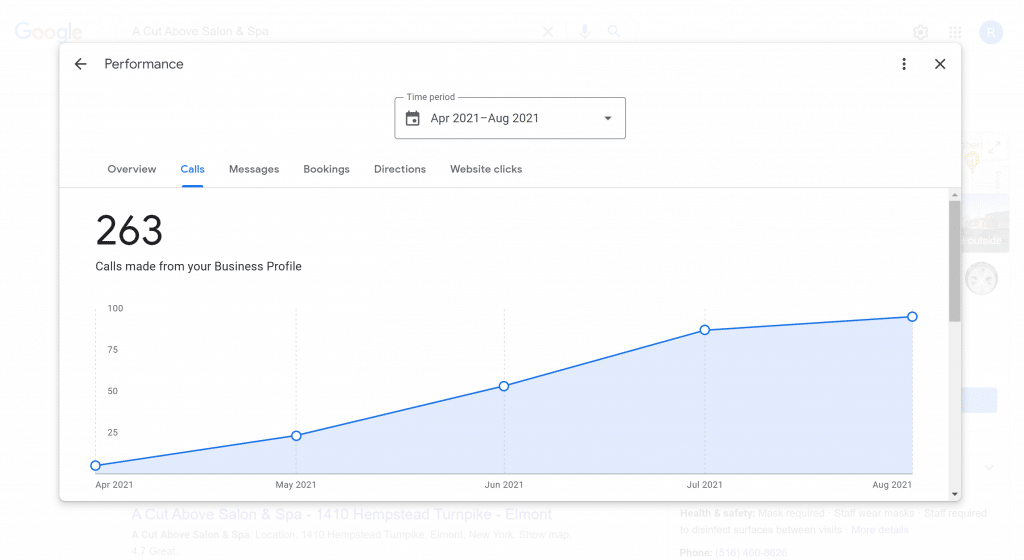 The goal of every business or business owner is to constantly grow. And to achieve this, you need a proper online marketing strategy and a standard website with catchy and meaty content, that can help arrest the attention of prospects, thereby converting them to buying customers.
A Cut Above and Spa needed an avenue to showcase the services and products customers stand to enjoy with them, and they know the best way to achieve that is to have a customer-friendly website, that will be easy to assess and easily be seen on Google Business listing.
Bearing in mind the task ahead, we designed a website that aids in getting potential clients, showcasing what they have to offer in terms of services, and also provided them with the necessary brand awareness to bring about commercial success. The website we designed is well equipped technically as it increased their visibility and as such gets more visitors on their google business page and website pages.
How our website Maintenance and SEO service set A Cut Above Salon & Spa up for long term success:
A Cut Above Salon & Spa hired us to help create a well-structured and aesthetically designed website, that can appeal to the emotions of their prospect, converting them to buying customers. And in no time, our experts sprung to action and the result is a beautifully structured website developed to allow them to have an avenue to showcase their services and product and also gave an avenue to continuously update their gallery to update their customers and give new online visitors a feel of what to expect. Our experts knowing full well that the job is merely half done with the completion of website designing, thereby also created a website maintenance plan to further check and continuously review the functionality of the website.
SEO Optimization is an integral step to boost and grow the business efficiently and make it visible to the world. While rounding up the final stages of the website designing, we added Search Engine Optimization to help grow their audiences and sales. The full SEO service (Local, On page, Off page & technical SEO) we offered not only put their Google Local Business listing and website on top in no time, but gave them an edge over their numerous competitors by easily integrating an advanced booking system which allowed customers to make online bookings. With this amazing feature with which most of their competitors never had A cut above was above to rise above the competition in less than 3 months into launching. Our SEO services coupled with other marketing techniques proved once again to be a trusted and tested online marketing strategy geared at increasing the flow of organic traffic on a business website, google page listing, and physical store.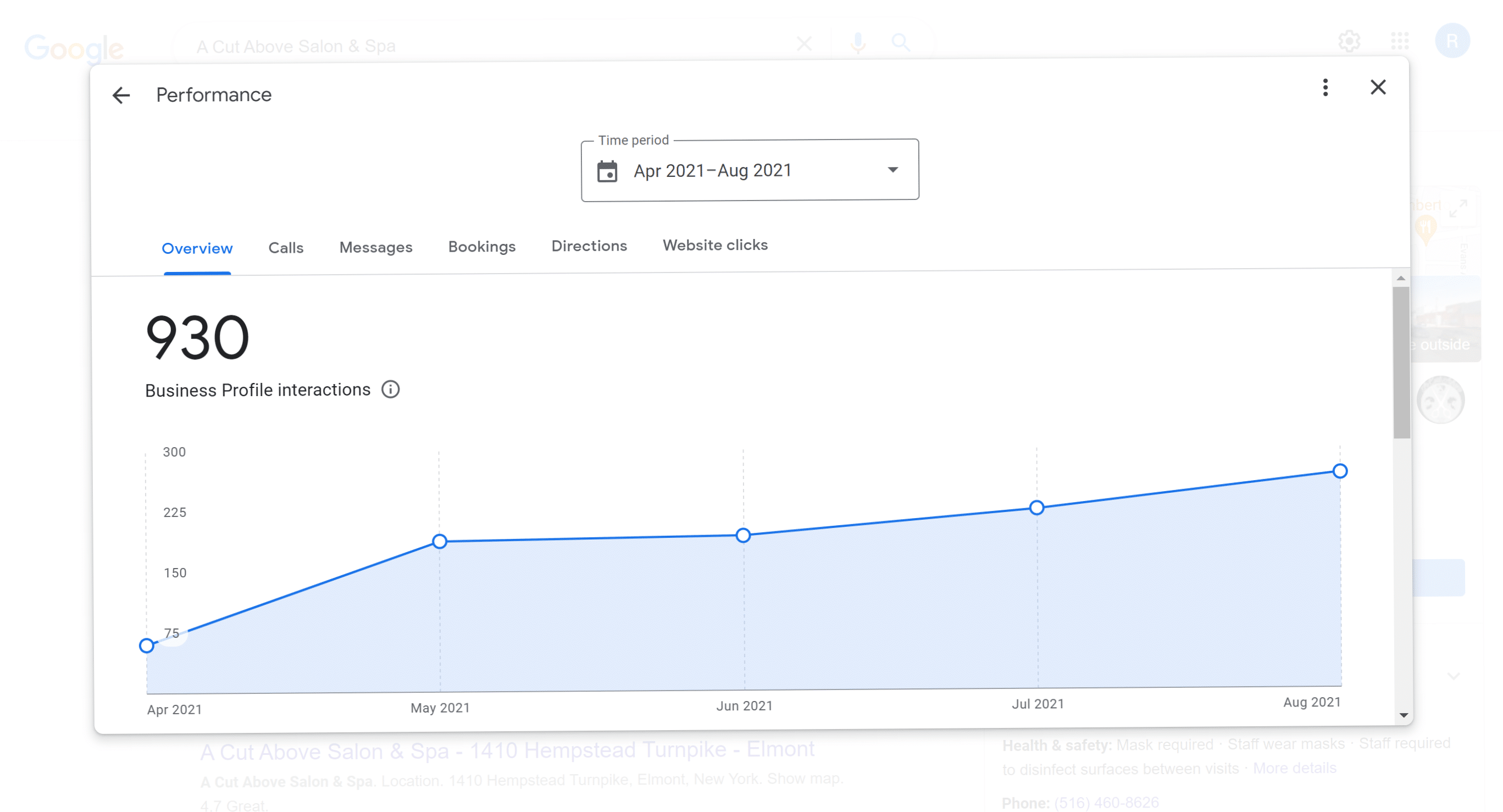 The team at Jordan Digitals led by Joshua Adesina helped A Cut Above to generate more customers and more sales, by creating a customer-friendly website that indulges each client with tranquility and luxury each guest deserves. We designed the website to allow prospective clients to purchase inventories, reserve or book appointments online. The owner also loved that we were able to showcase pictures and videos from their salon on this site as well! We are still implementing our unique SEO ranking techniques for both a business page with google search results–so they would continue to be found easier than ever before and also keep experiencing a consistent increase in traffic, engagement and sales.
To round it up, in the process of identifying A Cut Above Salon and Spa challenges, Jordan Digitals brought to the table various tactical solutions to solve their business challenges with a very minimal budget to start with. We are a team of experienced, professional, skilled and accomplished marketing experts based in New York, the US and around the world.
"Before now, I didn't realize and believe as much in the need for a digital marketing agency to assist and broaden the services @ my newly established Salon business (acutabovespa.com). However, that mindset changed when I was referred and hired Josh and his company Jordan Digitals for the online presence and management of my business. The consultancy, pricing, professionalism, dependability and the effectiveness in service delivery were just irresistible and enticing for me to disregard. With our bookings and sales constantly on the rise, It's been a very great experience all along. Absolutely recommend Josh, the company and his resolute team for their marketing need."
Rauf Abiodun
A cut above Salon & Spa Owner